Betty Taylor is a four-piece band from the Sunshine Coast that has just shared its most personal track yet, Fuck You via Australian indie label, Hello Gardener.
The band comprises of Sophie Patrick (lead vocals), Kayla Smart (lead guitar), Claire Chittick (bass guitar) and Katie Ishaque (drums) and following the release of their third single, the group are ready to continue on their music journey.
The new single is an empowering anthem to anyone who has been wronged in a relationship, but still mourns the loss of it, where the story of it progresses from one of hate to one of mourning the loss.
It is the third single released by Betty Taylor, and the first since the band's single, Glitter, which was released on March 3. It followed the band's debut single, Stallin', which was released on November 16, 2022.
Patrick spoke to exclusively to Edge of the Crowd about the single and the three-year process that brought it together.
"Those first two verses are exactly how they were when I wrote them when I had got home (after getting dropped home by my ex)," Patrick said.
"A bit of time passed and then I was reflecting on the relationship and obviously felt a little bit differently... there is a three-year story jam-packed into about four-and-a-half minutes.
"I think I summed it up truly, but nicely. It is not too aggressive, it is like an emotional 'FU', not an aggressive one."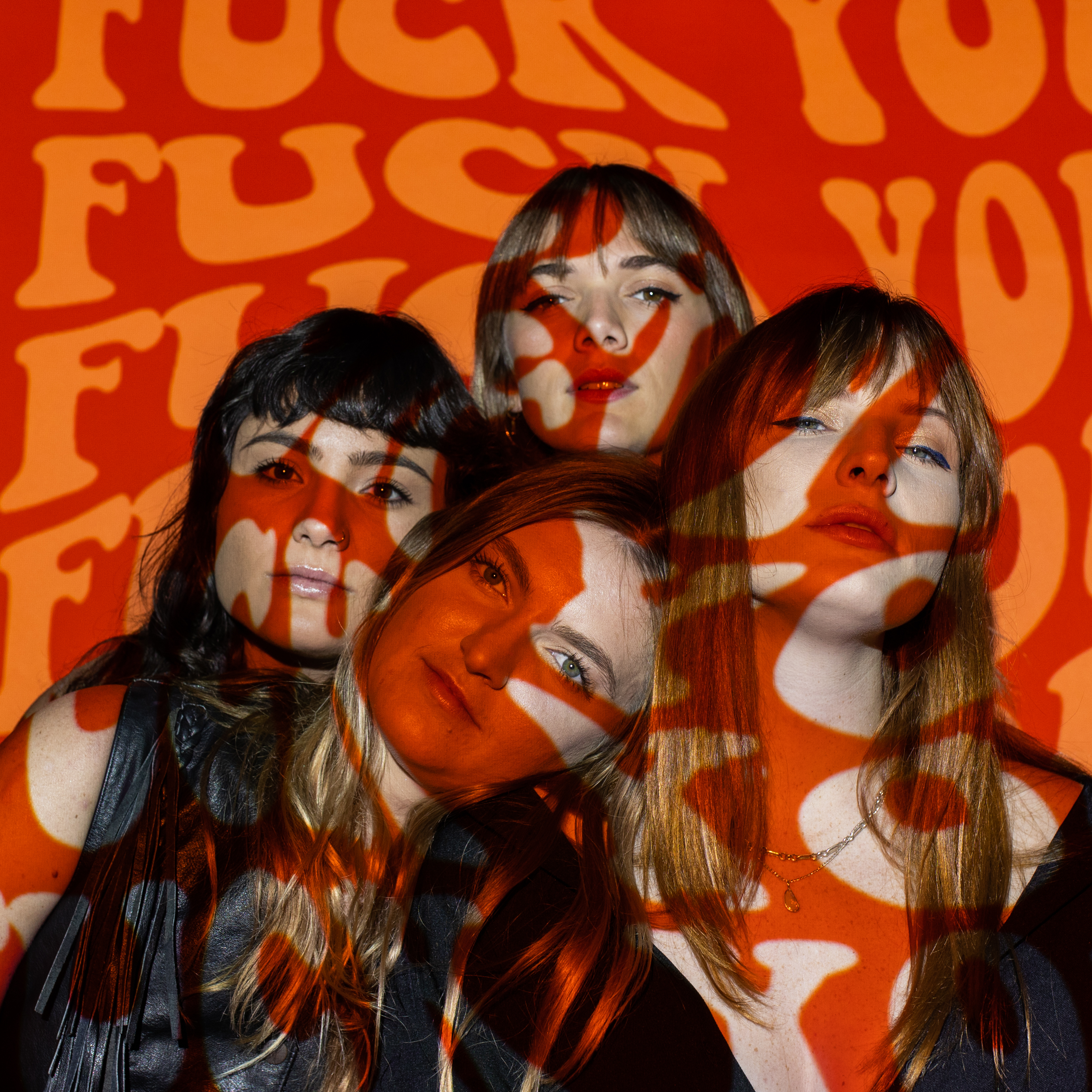 Patrick wanted to explore the feelings she had dealt with following the heartbreak and communicated that in a song that is both very personal but also very relatable for others.
"I think when you have your heart broken, you are pretty pissed off about it. You are like, 'What the hell, I just put all this work in and for what?'," she said.
"It still sucks because, at the end of the day, you still cared about them, but it is nice to get those little jabs in. Then, I can still turn around and be like 'I treated you to the best of my ability and you stuffed up, not me'."
The song evolved from those initial two verses and from being a song that was very raw into the soothing and cathartic track it turned into.
"It was not as ethereal as it is now, it was just very much like a jangly little bop. I never used to play guitar, I used to just run around the stage and scream it, which was really cathartic," Patrick continued.
"When it came to the recording process, we wanted to have a bit more feeling behind it as well, because the lyrics are pretty hard-hitting and we wanted the music that accompanied that to build and grow.
"So you start off kind of happy... and then it gets really emotional and it is just taken on this journey. I like where it ended up... I feel like the music changes with the emotions of the lyrics."
The sound of the song came together quickly for the band after they had brought the demo to their producer, Aiden Hogg, in the studio one day.
"He is such a wizard. He did our first two singles (Stallin', Glitter), so he kind of knew what sound we liked and our influences," the artist said.
"He is the one who wanted those ethereal guitars. We were like, 'This has gone so much better than we could have imagined.'"
The song also has an accompanying music video, directed by Finn Widdicombe and Patrick, which shows the girls in a karaoke bar, singing along to the song to help mend a broken heart. But that was not the original idea, Patrick explained.
"I will admit, there was no thought process behind this video," she said.
"We wanted to do something a bit more dramatic and heartfelt, but by the time it came to actually getting a music video done, I was feeling a lot of the things that I was still singing about and I did not want to do sad, I wanted to make it as fun and light as possible.
"We had a friend at the table say 'You should film it at Surfair', which is like a crappy karaoke bar down the road, and I thought that should be pretty funny. It was the first place I ever went out, where we filmed it.
"A family friend manages it... and I just wanted to keep it light and fun when we recorded it. It ended up being cool, really different to was I envisioned for it, but I think perfectly executed."
Since making the video, Patrick laughed that she was researching how to get the band's music to play at a local bar.
"I want to go the local pub after a few drinks and scream that song at two o'clock in the morning!", she exclaimed.
The single is the first one released by the band since the completion of its first-ever headline tour across the country earlier this year and Patrick spoke on how enjoyable that experience was for them.
"That was so special, I think because we had not played any headline shows outside of our hometown on the Sunshine Coast, and then we had not played any shows as a full band outside of the state," she explained.
"We were so fortunate to have all these people show up and buy our shirts and were like, 'Holy crap, do we have fans?'. That is very exciting, and we are looking forward to doing more of that.
The band also recently wrapped up a national tour supporting Beddy Rays on their 'Tour De Frothy' and Patrick spoke on the love between the two bands.
"Those boys are just the best, I learned so much from them. It was just the most fun I have ever had. Tiring, but I would not change it for the world."
The band is yet to have a collaboration yet, but there is one Patrick would love the band to do in the future.
"Jacko (Jackson Van Issum, Beddy Rays' lead singer), if you are listening, I think I drunkingly mentioned it after one of our shows, but I would love to (make a song with him)," Patrick says.
"I think Jacko is such an amazing songwriter... I have kind of just kept in my own little bubble and I would love to learn from others. So that is definitely the next step forward for me as a writer, at least, anyway."
Patrick also spoke on her favourite part of touring since the creation of the band.
"I really love meeting everyone that has come out just to see us, after the shows, going to the merch desk. You are there trying to hustle some t-shirts and then suddenly a group of people come over and they say 'we came here just for you. It is validating... it makes us feel very special."
As for what to expect from the band in the short and long term, Patrick said there are plenty of things on the horizon.
"A lot of shows, just so many. There are so many things that we are yet to announce that we have got coming up. September until the end of the year, there will be something on every weekend... and then long term, just hopefully lots more music!"
The band has around 16 original songs they have played live and Patrick spoke about the thought of making an album someday.
"We will be busting out a few singles here and there, but I am definitely trying to start to think about an album and trying to find songs that pair nicely together. It is something that we will get to sooner rather than later," she said.
"But music is expensive, we are just trying to truck along until we can afford to record a whole album, but the content is definitely there.
"Sometimes I wish it would stop because I keep getting excited... and everyone is like, 'How about we just work on the thing that you wrote two weeks ago first?', and I say, 'Oh yeah, we should probably finish that one!'
"I just want to make sure that it fits well, so there is no rush on it because I want it to be a reflection of me and us and everything we are doing.
"Shout out to everyone and anyone that has supported us - we love you."
Fuck You is available to listen to below.